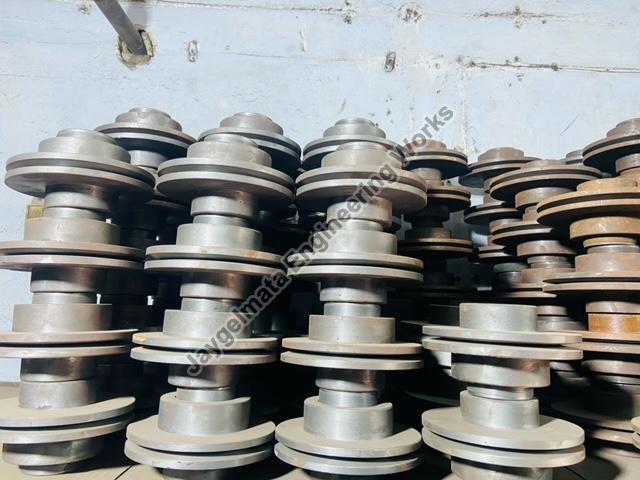 Speed pulleys are the underdogs of industries, these understated yet essential parts are highly important to the functioning and efficiency in the dynamic world of industrial machinery. Hence, the existence of durable and trustworthy speed pulley suppliers is nothing short of essential.
Continue reading to explore the relevance of these providers, which operate discreetly but are crucial to the seamless running of machinery.
Speed Pulley Structure
A speed pulley is a mechanical marvel composed of a belt, chain, and grooved wheel. While serving as a channel for the transfer of rotational motion and power from one shaft to another, this supposedly simple design enables accurate speed control.
The pulleys' size is essential since it impacts the system's speed and torque. Larger pulleys frequently offer lower speeds but more torque, whereas smaller pulleys generally give higher speeds but less torque. It is also important since the pulley size ratio impacts the system's overall speed.
Its superior engineering allows industrial gear in a variety of sectors to operate precisely and smoothly.
Versatile nature
One of the most appreciative aspects of speed pulleys is their adaptability giving us versatile options to choose from. To be applicable in various fields, these pulleys come in different sizes and types according to the users' or companies' unique requirements, maximizing performance and reducing downtime.
For example- Timing belt pulleys are known for their accuracy and synchronization skills, whereas V-belt pulleys are mostly used in heavy-duty settings. Similarly, flat belt pulleys are adaptable and have uses across several sectors.
Factor of durability
The speed pulleys need to be highly durable and dependable for use in the industrial setting. These components are frequently used, and pulley failures can result in expensive downtime, danger to manual labor and waste of money.
Thus, find a manufacturer of speed pulleys that places high importance on skill and excellence. Companies get their goods from trusted suppliers who adhere to strict quality control standards and believe in providing the best supplies to their customers.
The speed pulleys they provide are strong and trustworthy as a result, able to withstand even the most severe industrial settings. This reduces the need for replacements to happen more regularly while also saving money over the long run.
Efficacy and safety
Efficient power transmission is the ultimate goal of any industrial process. Speed pulleys master at transferring power from one to another component simultaneously ensuring minimum loss of energy. These help the industry in optimizing its workforce and reducing the costs of energy.
Defective or inadequate pulleys increase the possibility of accidents and equipment failures. Reliable speed pulley suppliers always provide products that meet or exceed industry standards and legal guidelines since safety is their top priority.
Conclusion
Speed pulleys are the unsung heroes of industrial equipment. In this changing environment, the availability of trustworthy speed pulley suppliers is essential. These suppliers give a wide range of alternatives, enabling organizations to select the ideal pulley for their requirements, optimizing performance and reducing downtime.
In the industrial sector, durability is essential, and reputable suppliers place a premium on quality, lowering the need for replacements over time and saving money. Additionally, these pulleys boost productivity, encourage cost savings, and put safety first, making them crucial in the industrial environment.